Procrastination is a disease, you must get tested immediately!!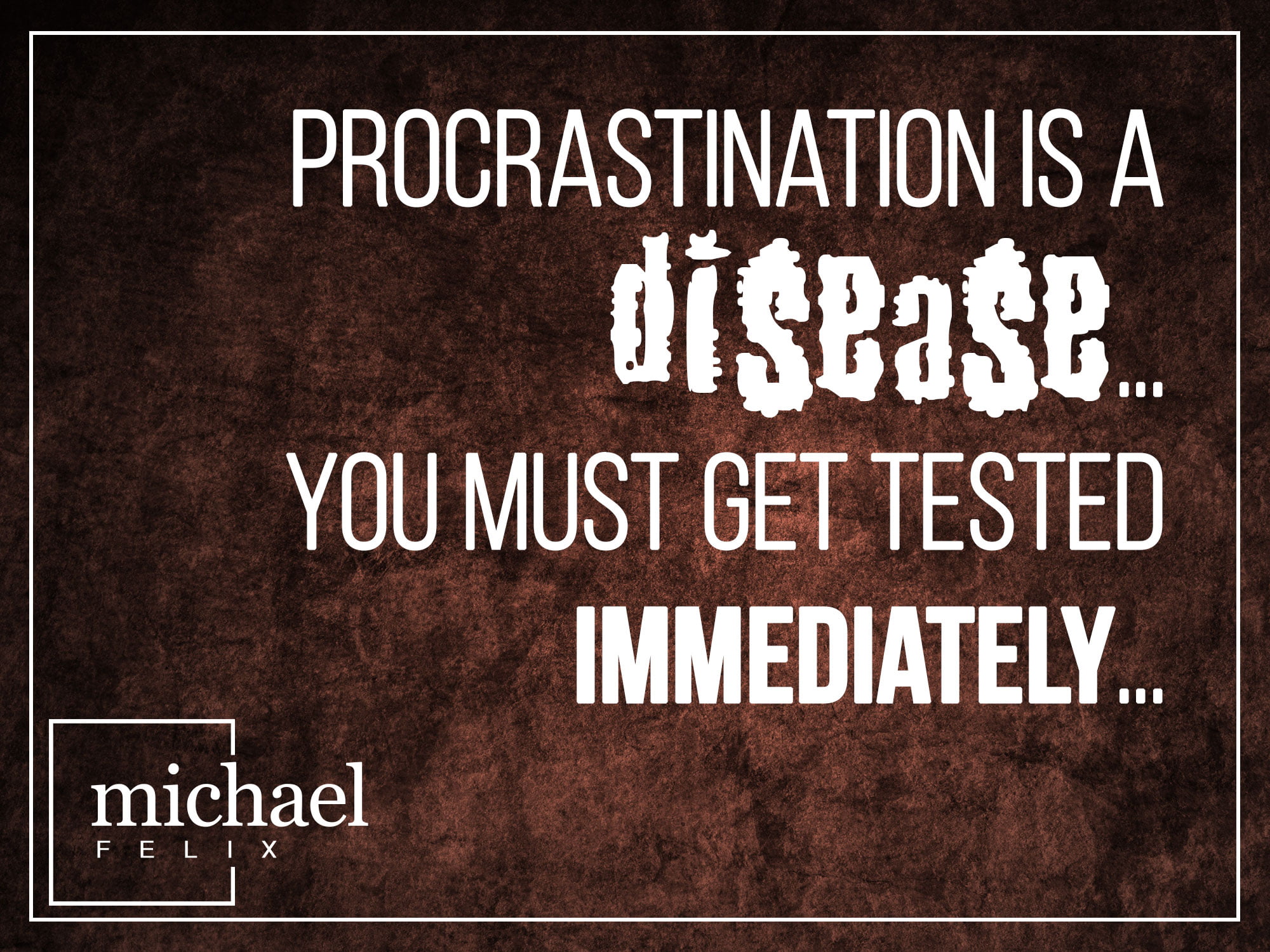 Symptoms of the condition known as Procrastination can often times be found in less severe areas like cleaning your room or washing the dishes… but then… it will spread…. to areas like running your business, paying your bills, investing in yourself, and achieving success. So go get checked today so that $#it stops spreading. It could kill you….. or your dreams.
There is a saying that goes:
"The way you do anything is the way you do everything"
Can't tell you how true that statement is across all aspects of your life.
I must admit!! I've been procrastinating on going to the gym and that's definitely starting to catch up with me. I even procrastinated making this damn website, but my frustration and my assessment of what I was losing out on made me get off my ass and start to get things done.
I was speaking with my business partner a few months ago, and he said something that was pretty profound. He said, "Mike, what if you knew that you were only 15 articles and 20 emails away from creating a million dollar business?" And it made me think for a second.
I really hadn't thought about it in that context but it was damn on point.
Some people think it's easy to just STOP procrastinating. This condition can be as hard to get over as alcoholism or drug abuse.
In order to begin getting on the right track, here's my advice:
Make a list of the impacts of procrastinating.
Once you can see those items on a consistent basis, then you will be more prone to avoid procrastinating.