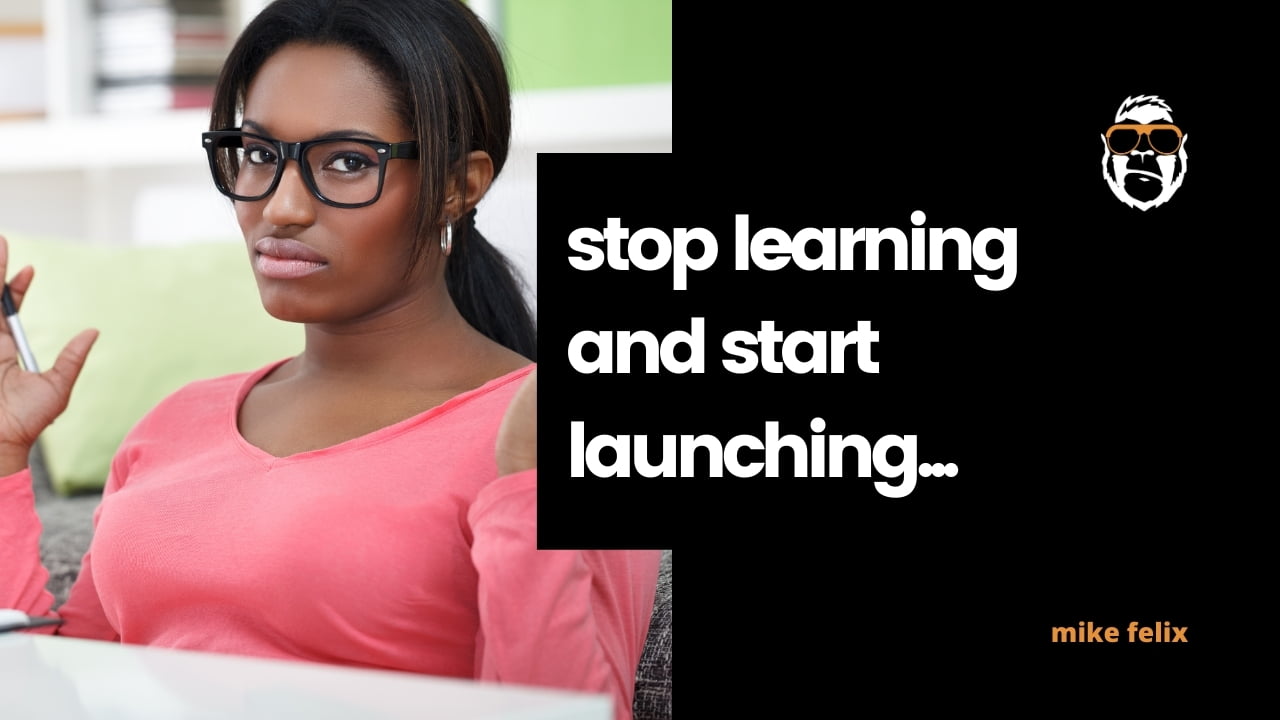 In our digital society nowadays, everyone wants to teach you something… and to be honest, sometimes it can become an addiction to "Learning" and "Consuming" content from people who are experts in different industries.
It can even become a crutch if you don't really want to do the activities that are necessary to bring you the success you desire.
Some people Learn so much that they NEVER Launch… At some point, you have to stop focusing on JUST learning, and you have to start doing the very things that you need to do.
I've spoken with hundreds of business owners over the years, and a large majority of them have made some of the following statements:
Oh! I'm going to do some research
I want to learn a little bit more before jumping in
I want to finish this book before starting
and… the list goes on… trust me.
I've followed up with many of the people who made these statements and many of them have YET to launch their businesses or ventures. Many haven't even finished the very thing they said they wanted to finish in order to even launch.
Don't let "Learning" be a crutch to your "Launch"! 
If you'd like to check out my Digital Book called Guerrilla Launching, that I launched and then revised, click the button below to get a sneak peak for $1, and you'd have a day to let me know if you want to keep access ($26 after 24 hrs).